Move and removals in safety
since 1988
Where we are, how to contact us
Per l'italiano

---

Where we are
Location
We are in Milano but we do moving also everywhere in Europe. Alex traslochi is in Via A. Bono Cairoli 11 close to the subway station Turro (red line), there you can also find the second hand shop named Crispino antichità. If you like to drive you can easily reach us from Viale Monza. Same address also for The Mart of the deals in Milan
Road map to arrive at the office of Alex traslochi
Click it to enlarge and better understand our location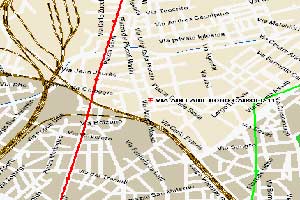 Address and formal name
Alex traslochi is located in via A. Bono Cairoli 11 Milan (area Turro). Legal address: Via Rovetta 26 20127 Milan (Alex & Stefi s.a.s.). Italian VAT number and TAX ID 09287590153.
Contact us by phone 022619165, 337/293059. We are open from Monday to Friday from 10:00 till 12.30 and from 15:00 till 19:00.

Contatct us via email

Or call now 02/2619165 02/2820448 337/293059
In opening time no automatic menu: directly speak with the operator.
You can find us also on Google map
Click to enlarge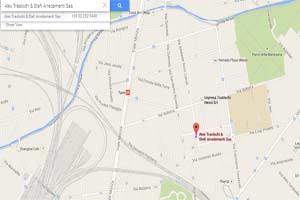 Navigator to the moving company of Milan (Italy of course)
If you have a smartphone, a tablet or similar devices with a good internet connection you can click our link http://goo.gl/B3JSyY to activate your navigator and easily reach us.
Easy moving everywhere (almost). Please come to visit us and talk to us.
Special offers:
Free furniture storage first

month

Clearing out services

Bed rooms from

690 Euro

Kitchen composition

-from euro 1690-
Move easy and anywhere with Alex moving company

For information about your moving: 022619165



Thank you!